Love Garlic? You'll want two of these. It tastes like you toasted garlic from your garden.
This flavor pairs well with Lemon, Fig, and Smoked Hickory Balsamic Vinegar. But why stop there?! We have plenty more garlicky goodness where this came from! How about Garlic Jalapeno or Fresh Garlic?
GARLIC LOVERS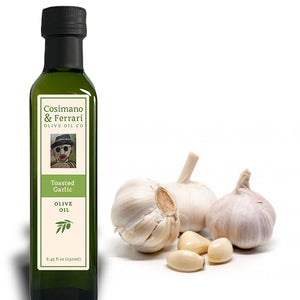 RECIPES
Brilliantly tropical and exotic with a lush pineapple flavor, serve this dip with fresh fruit, cinnamon pita chips, or top with granola!